Leverage IIoT to increase your Plant Efficiency
Our PlantMIS solution brings all plant data including context information like plans, documents and drawings to your palm, enabling you to take effective decisions quickly.
Optimize Production
Monitor and optimize production 24×7 anywhere – view KPIs, gaps, root cause and history
Improve team Effectiveness & Morale
Send specific corrective and preventive actions to O&M personnel, transparently measure results and link to reward mechanisms
Improve Process Efficiency
View process dependencies, analyse impacts and fine-tune process parameters for maximum efficiency
Reduce Energy Usage
Analyse energy consumption line-wise, equipment-wise and batch-wise. Implement conservation measures and measure outcomes
Reduce Downtime
Send instant alerts of machine breakdowns, rejections or deviations to the corresponding persons
Improve Machine Health
Analyse machine health with historical and real-time sensory data to improve maintenance planning and execution.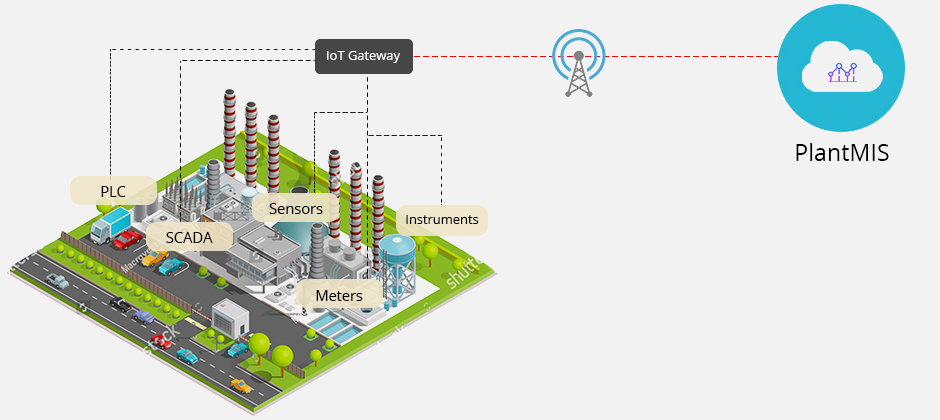 Connect any Equipment Fast
Get started by connecting your plant equipment from sensor to controllers. Connect sensors like temperature, vibration, acoustics quickly to our wireless sensor nodes for transmission of data to our IoT gateway. Connect meters and instruments to measure energy, pressure, weight and so on to our gateway. The gateway transmits the data securely to our cloud system over 3G/4G or wired internet.
Aggregate and analyse
Data can be aggregated over months or years. The frequency of data collection is user defined and can vary depending on the parameters. The data is stored securely in our big data store with unlimited scalability and consistent performance. Run analytics on the data with our predefined algorithms and spot opportunities for improvement.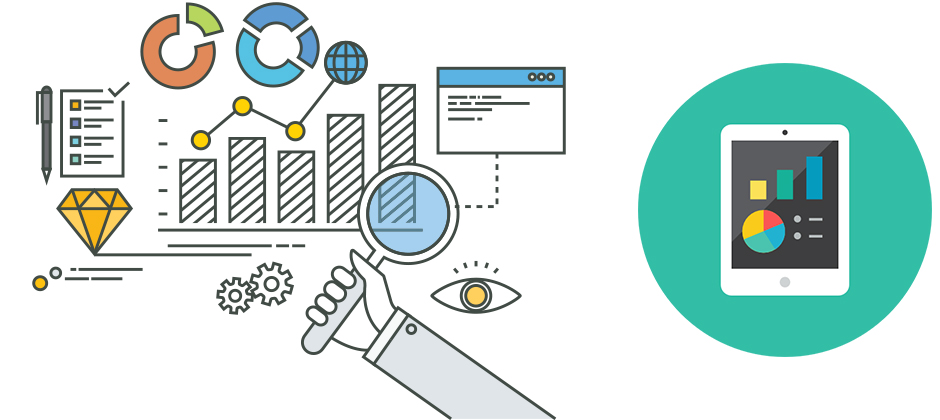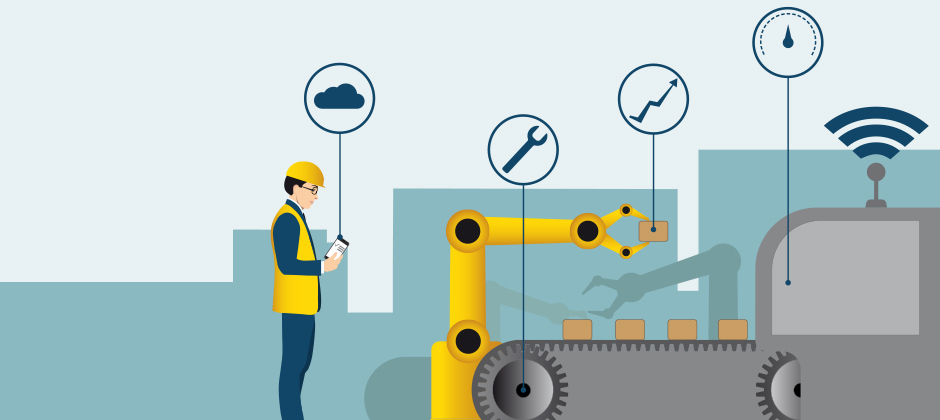 Guide and transform
Push alerts to the operations and maintenance personnel depending on real-time events related to production and machine condition. Solutions to common problems can be programmed to be automatically activated or sent to the personnel. This drastically reduces time-to-correct and reduces the impact of downtime and bad quality.
Services
Business Case Analysis

Solution Design & ROI Mapping

Implementation

Operations & Support
Refine and upgrade

Expand and scale